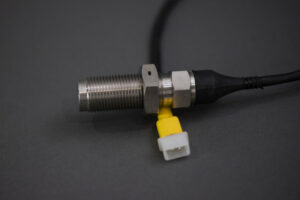 Smith Systems, Inc. offers several standard, molded polymer shell speed sensors specifically for high volume, low cost applications. The polymer is a high-strength material suitable for the temperatures common in automotive and other motor sports applications.
These molded sensors open up numerous possibilities with design configurations. We can customize your housing and incorporate a wide array of cabling, plugs or receptacles. We can also overmold connection transitions for added strain relief or enhanced protection from moisture ingress.
When reliability is critical and cost is a determining factor, consider a unique design incorporating molded polymer housing.